Adorable Wizard Of Oz Family Costumes
The costume wearers are my sister with my children. My sister is the wicked witch of the west, and my children are Dorothy with Toto, Glinda the good witch, and a flying monkey.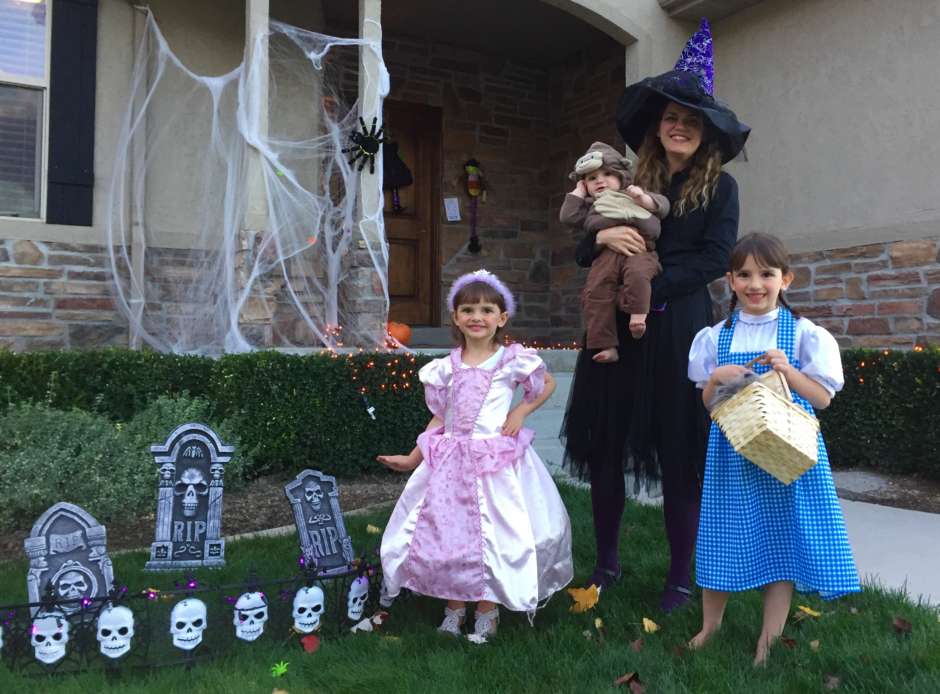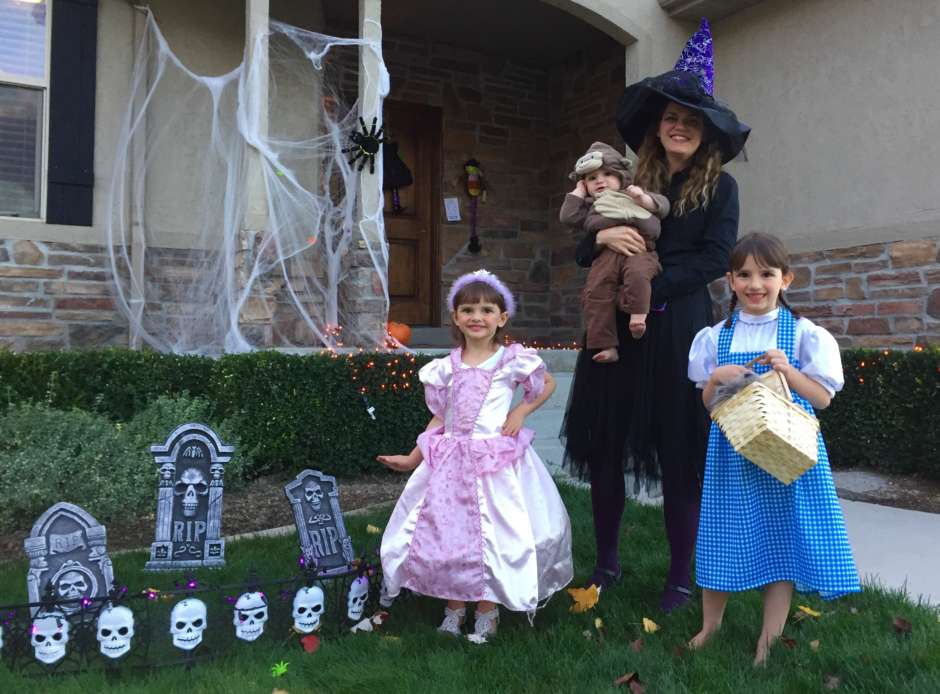 The inspiration came from absolutely loving the movie and just happening to have the right costumes fitting the right kids at the right time and realizing we could do The wizard of Oz with them. Lucky break!_ My mother actually found the sparkly red shoes and picked them up as a gift for my daughters birthday, not realizing how perfectly we needed them for her Dorothy costume.
After hearing our costume plans she ended up finding the basket with Toto in it at the store by happenstance. Glinda's crown was the crown that a sweet professional actress playing Elsa (from frozen) gave to my daughter at a performance. My sister had NO idea what my kids were going to be and showed up as the wicked witch! So you see, the universe came together for us and made the magic happen with our costumes! Thanks universe! And Happy Halloween!