Adorable Pineapple Bulldog Costume (Tropical Cuteness)
Goblin, the Bulldog is modeling her new handmade pineapple costume. I have always had a thing for pineapples and it blew up with the now cancelled television show, Psych. The show had a spot the hidden pineapple gag that ran throughout the show's eight seasons. We still have watch parties and marathons and the dogs are always included in our pineapple themes. A pineapple costume was going to happen at some point!
I made this costume for under $11. I bought all my materials from the clearance section of the fabric store, except for the piece of fake plant I used for the pineapple topper. That came from the artificial plant section of the craft store. The headband I used as the base of the pineapple topper was from the dollar store. Safety and comfort is always the most important part of dressing pets in costumes. The headband can be worn around her collar area at longer events, but it is adorable on top of her head for photo shoots too!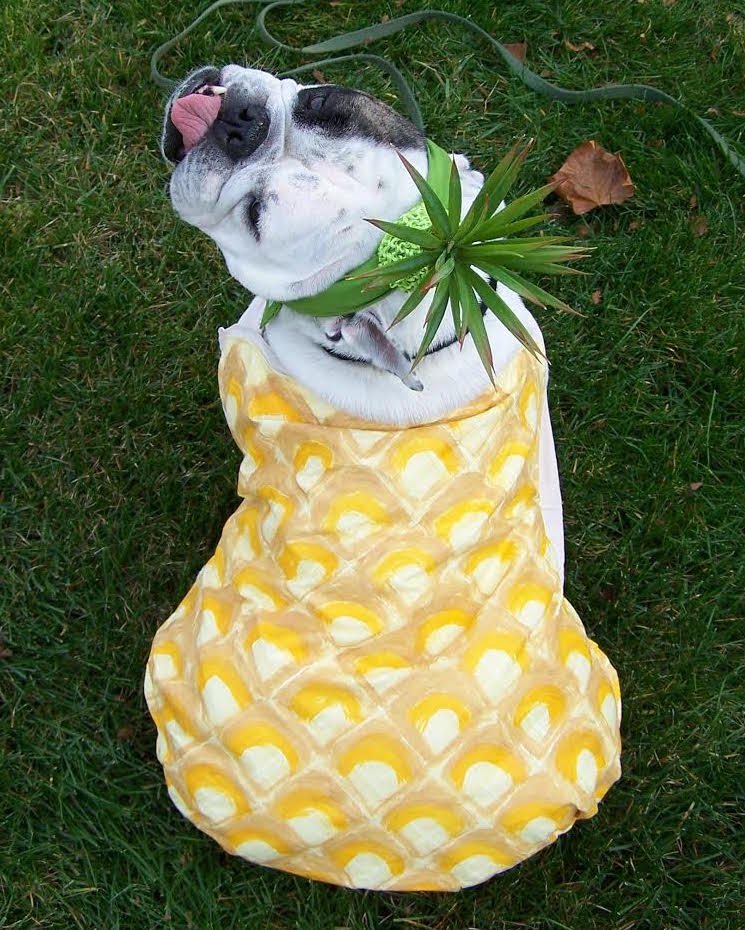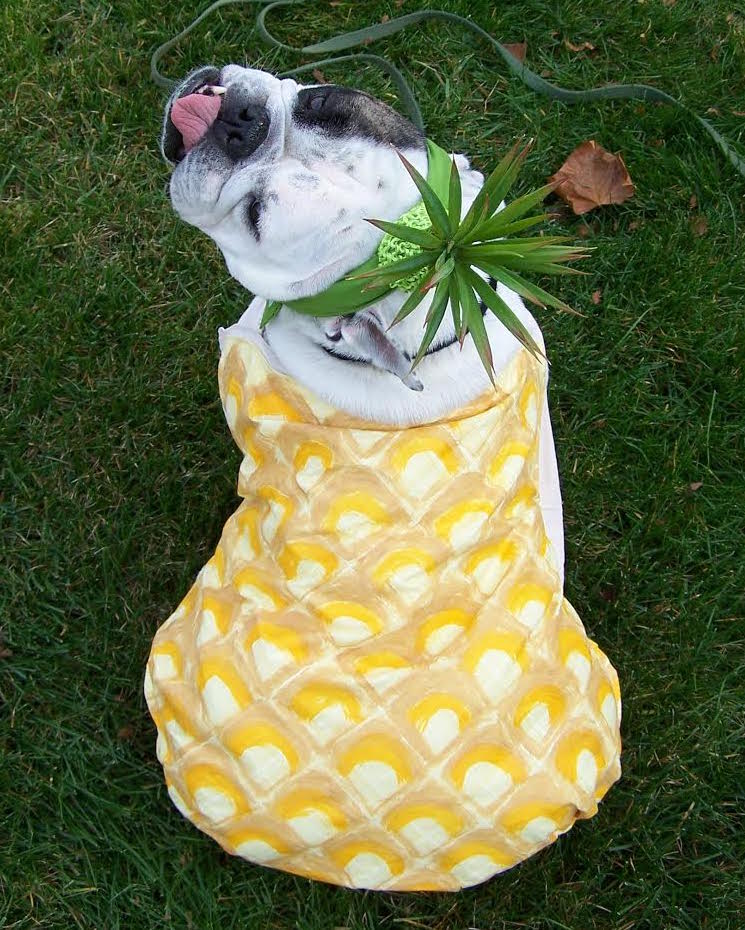 I only have basic sewing skills, so this was not a complicated costume. I made the headpiece first by sticking the fake plant into a small piece of foam and hand sewing it together to secure it. I then covered the foam in green fabric to sew it to the headband and wrapped a decorative ribbon around the covered foam to hide the stitching from securing it all together.
For the body of the costume, I used 2 fabric paints to give a more textured look to the pineapple skin. While the paint was drying, I sewed a base garment which slips over Goblin's neck and added a Velcro belly belt to hold the costume from sliding off either of her sides when she moves. I sewed the pineapple skin onto the base garment and added a little poly-fil to poof out the bottom of the pineapple, then finished sewing the costume closed. The polyf-il stuffing was harvested from a couple toys that didn't survive playtime.
This costume is very simple, but it has gotten so much great feedback. We had a Psych watch party in October, and I even cut the word Psych out of a piece of green art foam I had in my craft box. I put it on her costume and transformed the costume into the actual pineapple Psych logo. One of the stars of the tv show it on twitter and she won an autographed pineapple Psych logo t-shirt! I hope you get a giggle from Goblin, the Pineapple Bulldog.