Kids Chucky Costume and Makeup
Anyone who loved the Child's Play series will love this Chucky costume. The makeup was very well done and it even has scars just like the creepy little doll from the movies. Chucky has never been so adorable and scary at the same time!
A message from Jessica, the creator of the 'Kids Chucky' costume:
My daughter Julie loves Chucky movies So she told me for Halloween she wanted to be a Chucky so I went out and bought all the stuff that she would need them I did her hair I did her face make up down to the fake blood people was amazed how good she looked.
The funniest thing that night we was coming back from home from trick-or-treating and she saying her reflection in the window and she started screaming and crying she got scared basically she saying herself in the window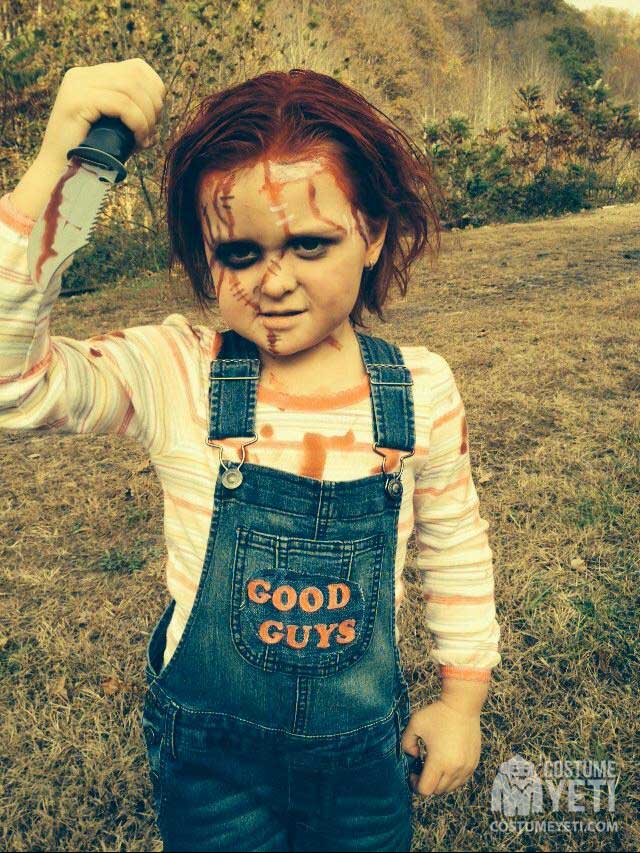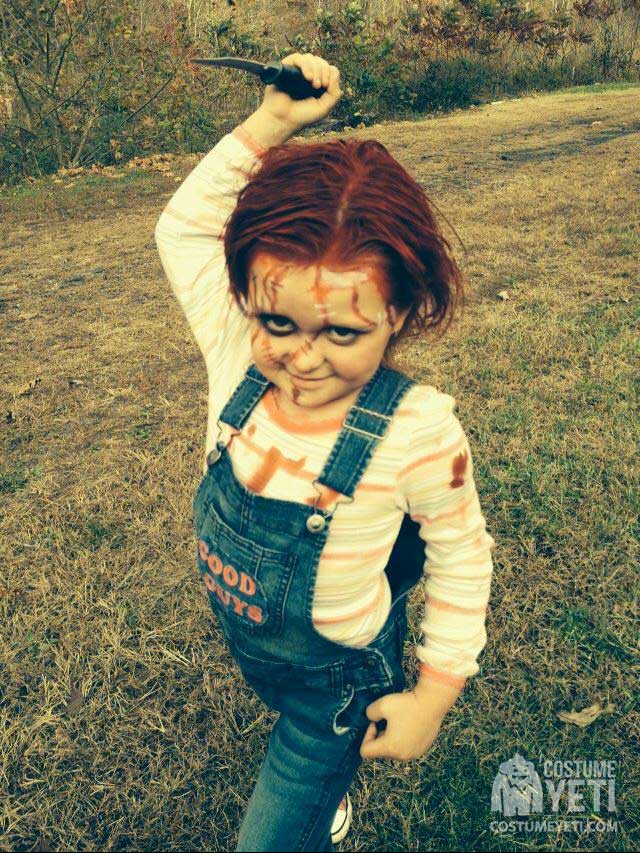 So thank you I appreciate taking your time.
(You may also like: Chucky and Tiffany (Bride of Chucky))