DIY Oompa Loompa Kids Costume
This Oompa Loompa costume looks remarkably like the famous little characters from the Willy Wonka movie and he's even about the same size which makes it even more ideal! The makeup for the hair, face and eyebrows are superb and the little authentic outfit brings the whole costume together.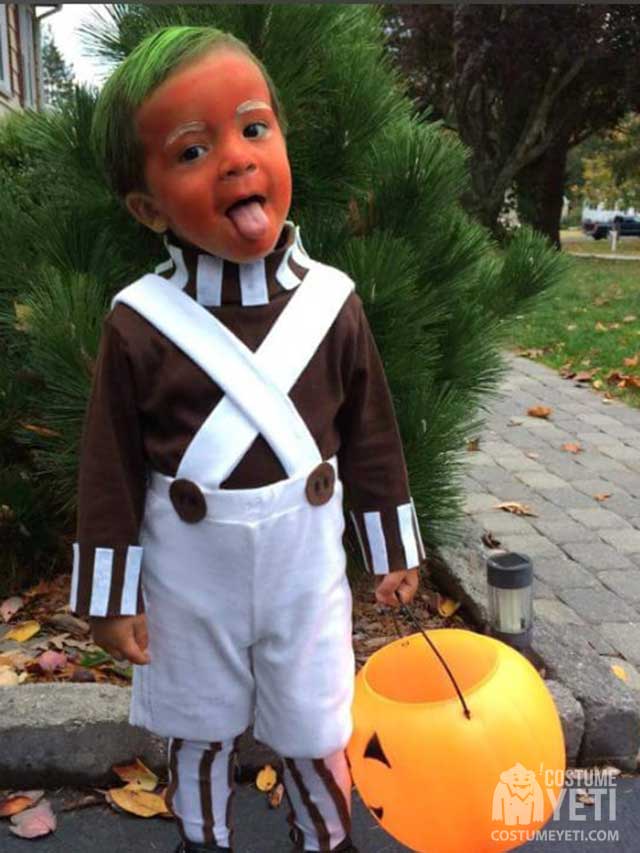 A message from Christina, the creator of the 'DIY Oompa Loompa' kids costume:
Kyan was 2yrs old and loved Willy Wonka and the chocolate factory so we transformed him into an Oompa Loompa!
Got stopped everywhere we went. To this day he talks about being an Oompa Loompa every time he watches it! 😁
(You may also like: Bankrobbers Kids Costumes)